1994-1997 Ford Thunderbird 4.6L V8 Fuel Injectors 0280155700 0280155710 0280155703 M02710X6 Generic
$13.78
SKU: C199-A019-Yellow~003
Features:
1.Have been 100% tested.
2.Exactly match the internal coil resistance and fuel flow rate of OEM fuel injectors.
3.The individual flow characteristics and fuel atomization of above fuel injectors are almost same to or superior to the OEM.
4.It will help accelerate response time.
5.If you have any questions, please contact us directly,we will solve all your problems.

Specifications:
Condition: Brand New
Warranty: 3 Years
O-Rings Included: Yes, preinstalled
Orifice Type: 4 hole
Connector Type: EV1
Injector Design: Metal & composite plastic
Filter Design: Basket filter design at inlet
Flow matched 2%
Part Number: 0280155700 0280155710 0280155703 M02710X6

Applicable Models:
For 1998 Ford Crown Victoria 4.6L V8
For 1996-1998 Ford Explorer 5.0L V8
For 1994-1997 Ford Thunderbird 4.6L V8
For 1994-1998 Lincoln Town Car 4.6L V8
For 1994-1997 Mercury Cougar 4.6L V8
For 1998 Mercury Grand Marquis 4.6L V8
For 1997-1998 Mercury Mountaineer 5.0L V8

Product Size Chart: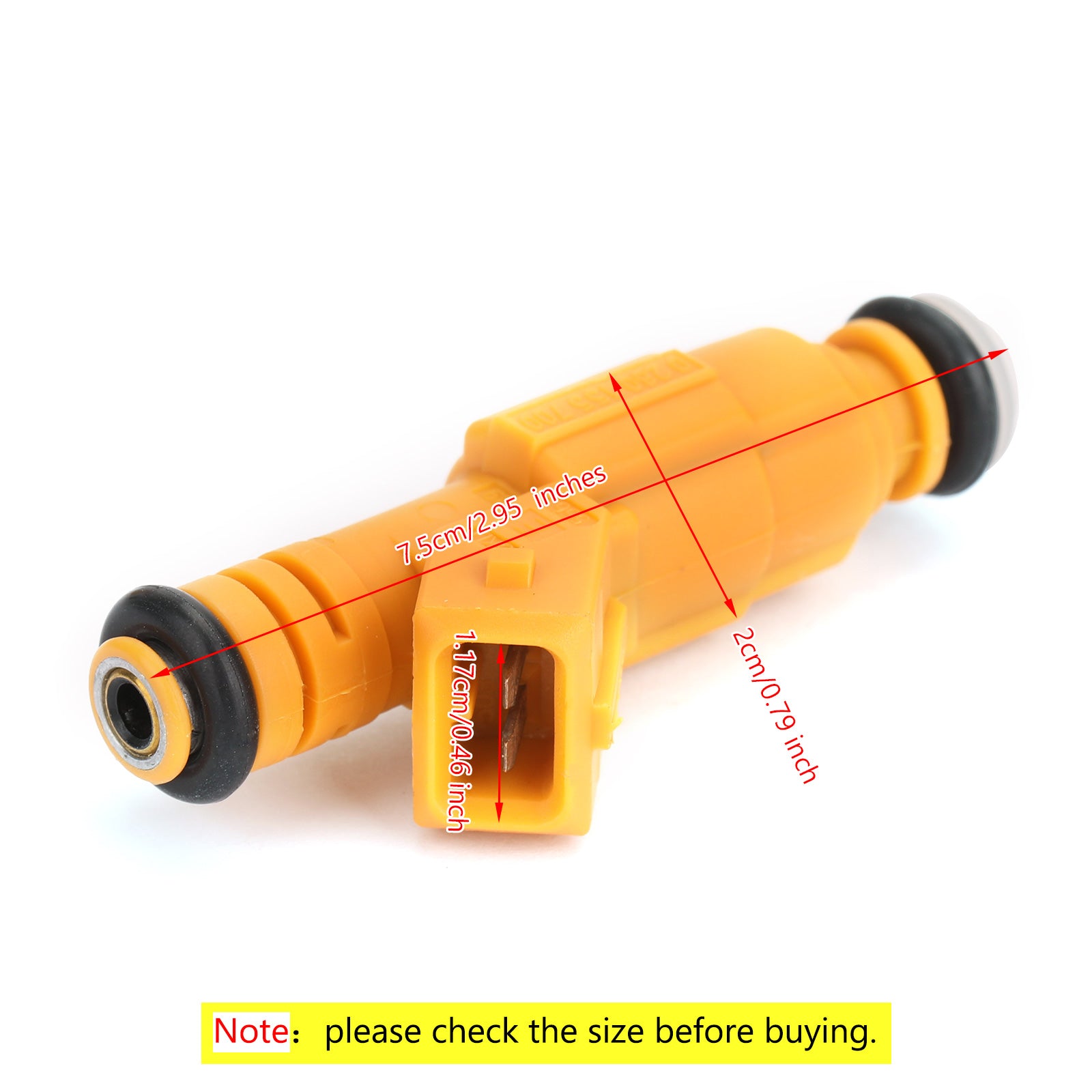 Package included:
1/ 6 / 8 PCS* Fuel Injectors (As you chose)
Shipping Information:
Delivery Time: 3-8 business days.
Free Quick Shipping From California.
Perfect fitting
Super simple unscrew, pull out the old and dirty ones and push back the new ones and done!! No more misfire
Great fit good product. Thank you
No idea how long it will last, but so far so good.
Customer service
I had an issue with the postal service, subsequently contacting UCarPart customer service department. Whom were very helpful when dealing with the postal service. Responding Immediately to my question and issues. Great department.