2PCS Keyless Remote Start Key Fobfor For Ford 2011 2012 2013 2014 2015 2016 F150 Generic
$36.66
SKU: C235-B002-2PCS
Features:
1. This is a 100% complete Remote Head Key.
2. It includes the electronics and chip.
3. All you will have to do is get this keyless entry remote key fob cut and programmed by a local locksmith or dealership.
Programming:
This key requires programming by a qualified Automotive Locksmith or Dealer.
Replace your lost or broken key at a fraction of the price of the dealerships!
Specifications:
Condition: Brand New
Warranty: 3 Years
Manufacturer Part Number: 5912561,164-R8056
Replaces: Rotunda 164-R8070
Strattec 5915217 (Lincoln)
Chip: Tex 4D-63 80-Bit OEM
Test Key: H75
FCC ID: CWTWB1U793
IC: 1788A-FWB1U793
Part Number: Strattec 5912560
Frequency: 315 MHz
Reusable: Yes
Battery: CR2032
Applicable Models:
Ford Edge 2007-2015
Ford Escape 2007-2011
Ford Explorer 2011-2015
Ford Expedition 2009-2013
Ford Five Hundred 2007-2011
Ford F150 2011-2014
Ford F250 2011-2014
Ford F350 2011-2014
Ford F450 2012-2014
Ford F550 2012-2014
Ford F650 2012-2014
Ford F750 2012-2014
Ford Flex 2011-2015
Ford Focus 2008-2012
Ford Freestyle 2007-2013
Ford Fusion 2007-2011
Ford Mustang 2011-2014
Ford Ranger 2011
Ford Taurus 2010-2011
Lincoln MKZ 2007-2013
Lincoln Navigator 2009-2013
Lincoln Zephyr 2006-2007
Lincoln Mark LT 2013
Mercury Mariner 2006-2011
Mercury Milan 2006-2010
Mercury Montego 2007
Mercury Sable 2008-2009
Product Size Chart: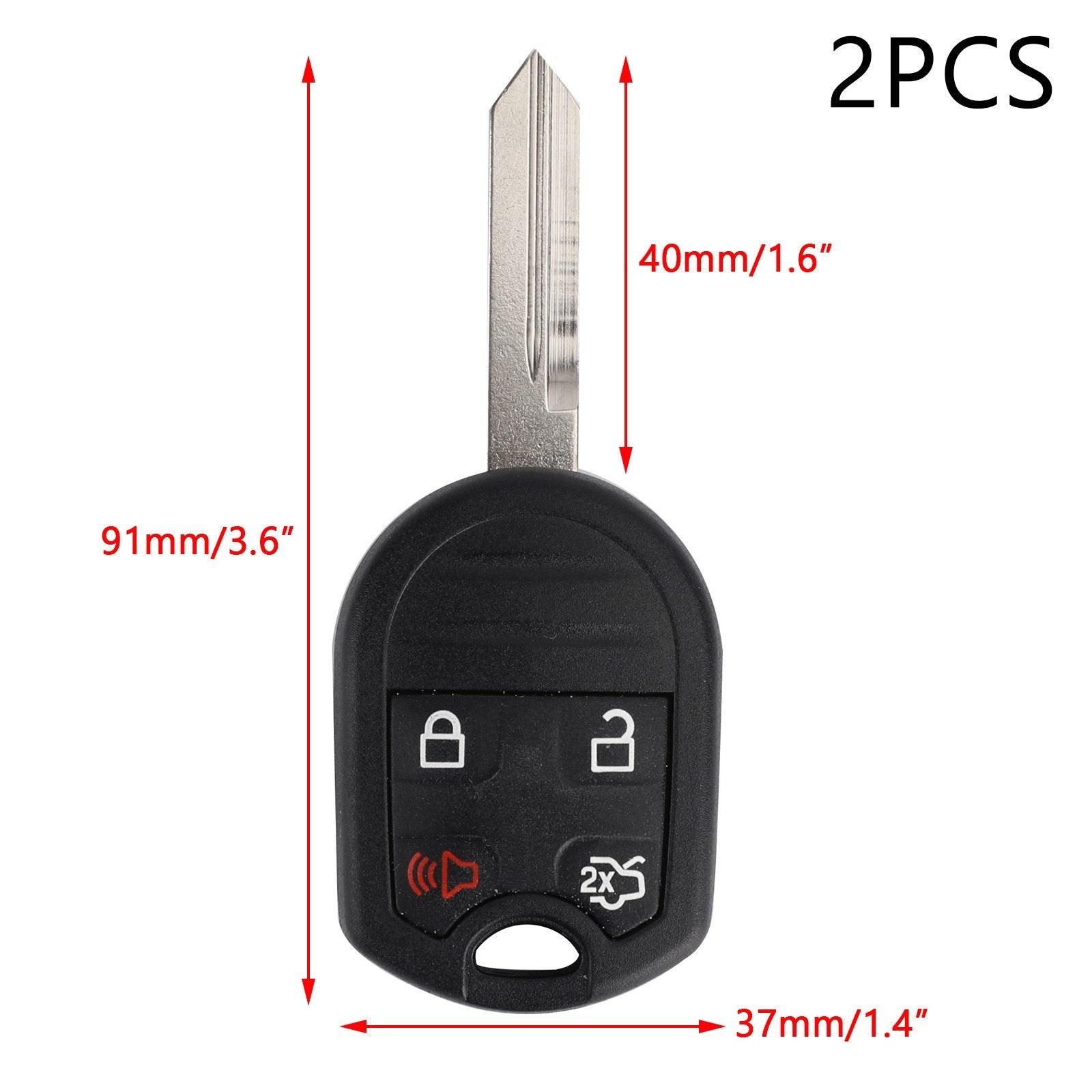 Package Included:
2 * Key Fob with electronics and a battery