5 Slot 564 Print head for HP 5468 C5388 C6380 D7560 309A C410 8558 CB326-30002
$24.78
SKU: W002-D013
Features:
1.This is a cleaned, thoroughly tested and sealed Printhead for 564 ink.
2.If the print head can't print colors.Please take out the print head from your 3.printer,and use a white tissues to touch the mouth of the print head.
4.If the color print on the tissues,it means not the fault of print head,and you need to continue to troubleshoot.
5.The print head is cleaned and tested, and may contain a protective Solution and moisture, but does not affect the use
6.This is aftermarket replacement item, reufrbished 564 printhead.
7.Size: 85x75mm
8.Specifications: 5-Slot
9.Type: 564 Printhead

Applicable Models:
Compatible Part's: CN642A/CB326-30001/CB326-30002
Refurbished 564 Printhead
For PhotoSmart 7510 7515 7520
For PhotoSmart C309A C309G C309N C310A C410A C510A C310a C311a
For PhotoSmart B8550 C6340 C6350 C6380 D5445 D5460 D7560
For HP Photosmart B209A

Product Size Chart: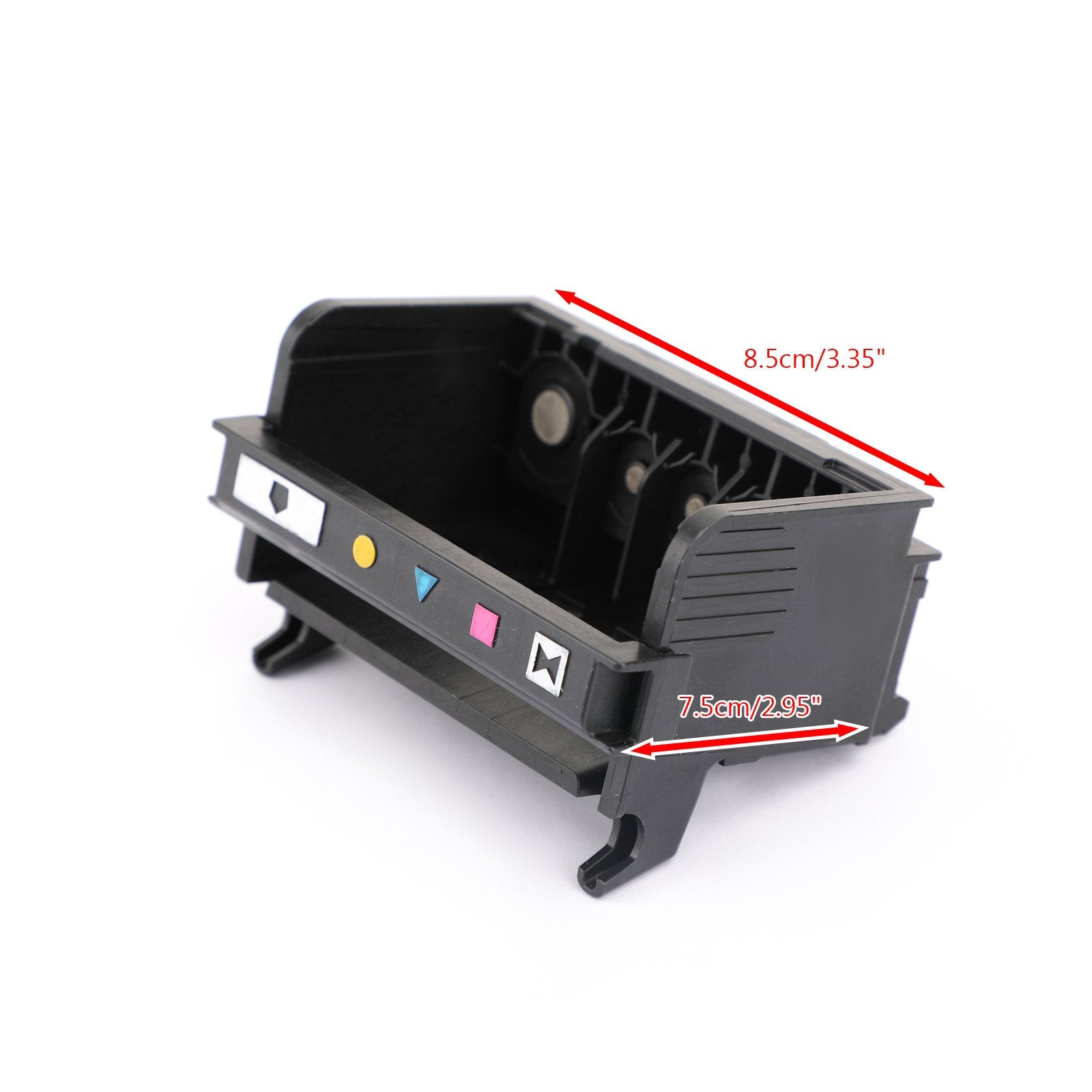 Packing includes:
1 x 564 print head
Shipping Information:
Delivery Time: 3-8 business days.
Free Quick Shipping From California.
Note:
1.In print entered please turn off the power of the printer, or it will cause the mainboard chip burned.
After loading the print head, please don't install ribbon overhead 10 pieces of A4 document,
so that make the new needle have a running-in process, and then put the ribbon. I hope you can be careful operation.
2.If the original print head was broken and especially leaked ink, the mainboard has burned possibly,
so please troubleshoot the problem of the mainboard before replacing the print head. In addition,
the F1,F2 fuze wire of mainboard can only be replaced by the original fuze that has same current value and same model.
If replacing fuze that is biger current value and different model, Both printhead and mainboard are possible to be broken.
3.Print head requires lots of attention, It is easy to cause man-made damage if a non-professionals replace printhead blindly.
There is a regulation that printhead is not warranty, and it is delicate and expensive.
please do not make commissioning on the machine, and please treat it with caution.
4.If you are not familiar with the machine, it is recommended that you had better send the print head to a repair station
or find professionals to replace the nozzle, so as to avoid unnecessary losses and unnecessary trouble.
Goods not recieved
My goods were sent back to supplier, address issues. I emailed, called, text my corrected address and even agreed to pay the additional postage amount as they requested. Now it's been almost 4 weeks and my order is not delivered. No orrespondance from the supplier as well.
Worked for my printer hp c309g
I am skeptical of this print head because of its low cost. I'm afraid this is a fake. But it runs very well.
Totally satisfied with my purchase and would highly recommend it!
It arrived quickly, well packed.