Injector Height Gauge Tool Kits for Detroit Diesel Engine series 50 60 3350 Generic
$29.78
SKU: C199-B004-BLK
Features:
1.Set injectors during installation and at set service intervals on Detroit Series 50 and Series 60 engines.
2.Includes 78.2mm, 78.8mm, 80.3mm, 81.0mm and 82.1mm gauge blocks along with knurled handle that allows for block to be used at 90¡ã angle for use in areas with restricted access.
3.Constructed with high quality solid steel has an unparalleled lifespan which is much better than others. Black Power Coated Surface, Anti-corrosion/Rust Paint.
4.Be sure the height gage seats on the machined surface with the tip in the pilot hole. Adjust the height until you can slide over it and find that slight drag.
5.Injector height gauges are used to properly set injector body height to the injector follower for proper fuel injector timing. Incorrect injector timing can cause engine power issues, poor idle quality and fuel mileage issues.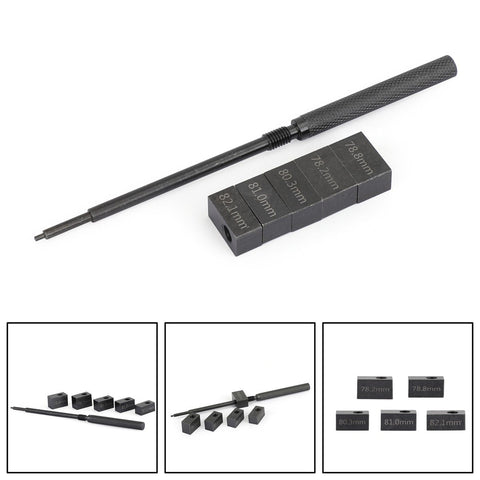 Specifications:
Type:injector Height Gauge
Warranty: 3 Years
Color: Black
Manufacturer Part Number: 3350 J-42749, J-45002, J-39697, J-42665, J-35637-A
Please ensure correct part number before ordering.

Fitment:
Size: 78.2mm Series: 60 Engine: DDEC I Year: 1986-1993.
Size: 78.2mm Series: 60 & 50 Engine: DDEC II Year: 1986-1993.
Size: 78.8mm Series: 60 & 50 Engine: DDEC III Year: 1994-1997.
Size: 80.3mm Series: 60 DDECIII Late 1997.
Size: 80.3mm Series: 60 & 50 DDECIV 1997-1998.
Size: 81.0mm Series: 60 & 50 DDECIV 1998- 1999.
Size: 81.0mm Series: Series 60 Marine 2000- 2003.
Size: 82.1mm Series 60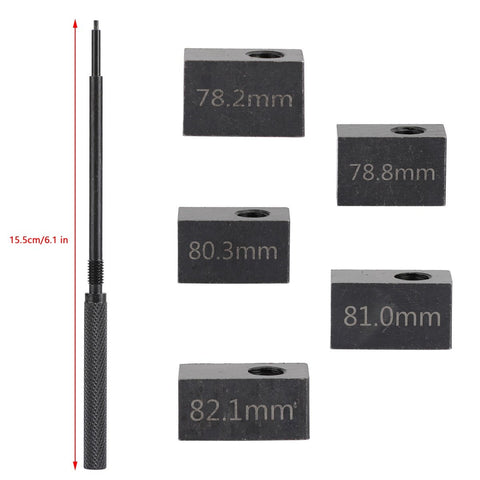 Package?list:
1 Set Injector Height Gauge Tool

Shipping Information:
Free Quick Shipping to USA & AUS.
Estimated Time of Arrival: within 3-8 working days.

Great fit good product. Thank you
No idea how long it will last, but so far so good.
Customer service
I had an issue with the postal service, subsequently contacting UCarPart customer service department. Whom were very helpful when dealing with the postal service. Responding Immediately to my question and issues. Great department.
The parts didn't work for my car at all. Very disappointed.